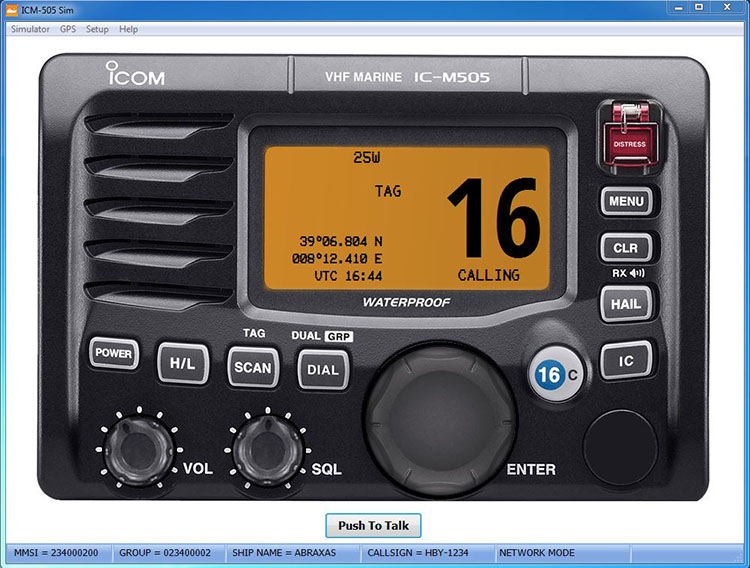 Current version: 2.0.1 ( 19 October 2018 ).
This is the Icom IC-M505 GDMSS VHF DSC Simulator. It could be used stand-alone (single PC) or in a LAN network (multiple PC), simulating a real situation with more radio stations.
You may download and use for free for 20 days then it will be necessary to register (small donation via Paypal is required).
Usually you will get one (1) free licensing key for personal training and study.
Download, unzip and run the setup.exe file which will install the simulator.
Click here for the original ICOM IC-M505 manual (PDF english)
Click here for the original ICOM IC-M505 manual (PDF german)
For more information, please send me an e-mail