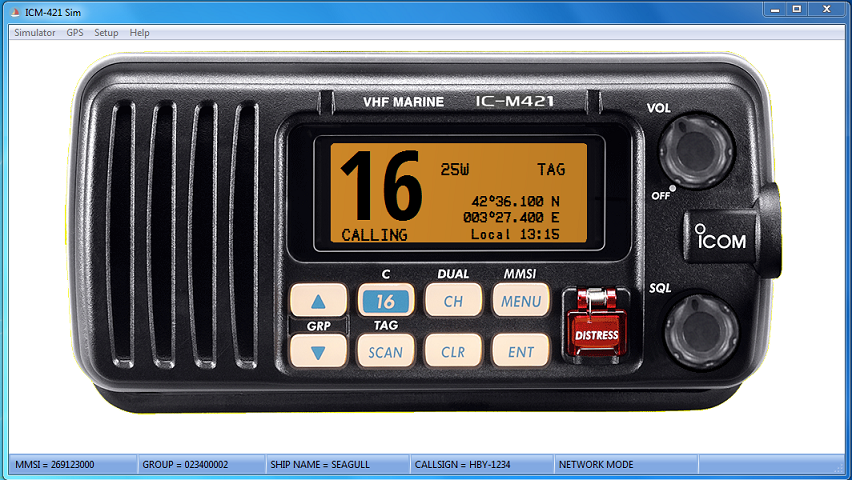 Current version: 0.8.4.0 ( February 28, 2018 ).
This is the Icom IC-M421 GDMSS VHF DSC Simulator. It could be used stand-alone (single PC) or in a LAN network (multiple PC), simulating a real situation with more radio stations.
You may use for free for 15 days then it will be necessary to request a registration key (small donation via Paypal is required).
Download, unzip and run the setup.exe file. Follow installation procedure ...
Click here for the original ICOM IC-M421 manual (PDF english)
Click here for the original ICOM IC-M421 manual (PDF german)
For more information, please send me an e-mail